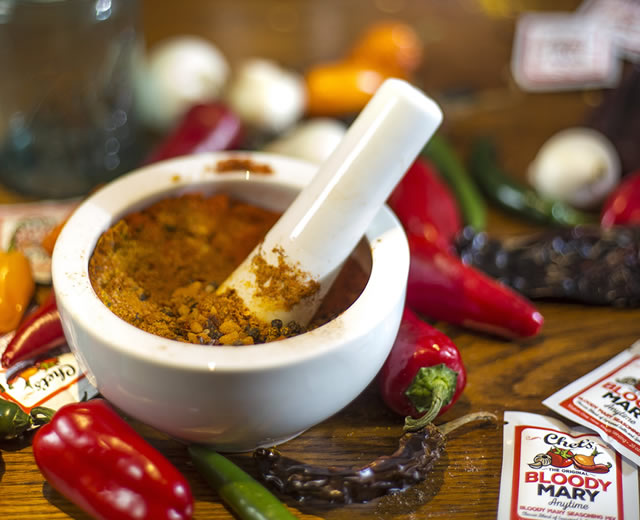 Each convenient single serving packet of Chet's Anytime Bloody Mary mix uses natural ingredients. Natural ingredients bring out the best tasting Bloody Mary as it is the perfect symphony of savory flavors. That is why we spent months perfecting just the right blend to bring out the robust, spicy taste you would expect in a Bloody Mary.
We add worcestershire powder, horseradish powder, cayenne pepper, celery salt, garlic powder, paprika, sumac, black pepper, red pepper flakes, and parsley flakes.  Just the right amounts of each spice is blended perfectly to  bring out a Bloody Mary seasoning mix bursting with flavor.
Now you can get all the ingredients it takes to make a great Bloody Mary in a quick, convenient individual serving packet. It does not get any better or easier than this!
Natural Ingredients Bloody Mary
We have the solution. Only the best will do! Now you have the easiest way to make a great Bloody Mary. We have combined all the ingredients and blended them perfectly in a single serving packet. Simply add your favorite vodka, tomato juice, V-8®, or Clamato® and you have made yourself the best tasting Bloody Mary!
Important Facts
No MSG
No Chemicals
Gluten-Free
Vegan
Non-Perishable

Putting the final touches on our Bloody Mary Seasoning Mix.