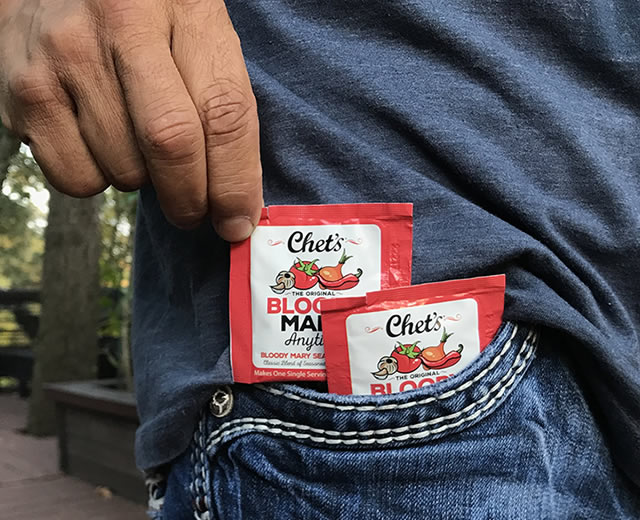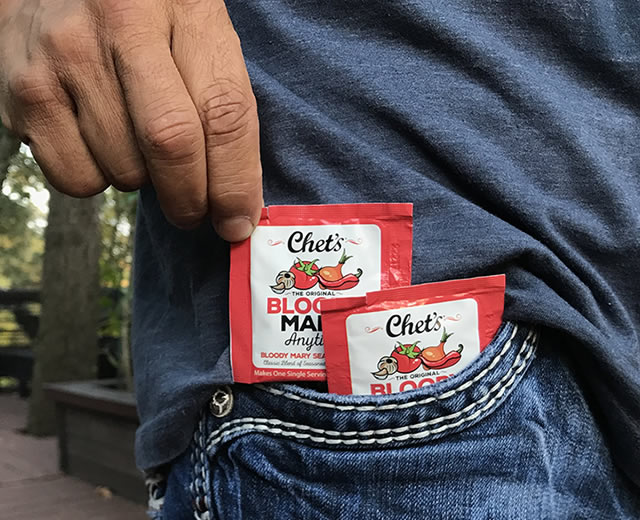 Convenient Bloody Mary?
A Convenient Bloody Mary? Yes, it is true! Chet's Anytime Bloody Mary Seasoning Mix is so convenient you can take it with you no matter where you go. We designed these packets with convenience in mind.  These little packets are 2 3/4 x 2 3/4 inches and fit almost anywhere.
These individual packets are completely moisture proof so you can be assured they will last. Because the mix is non-perishable, they will stay fresh and be ready for use at anytime. You can put them in your pocket, your purse or anywhere you want. Take them with you no matter where you go. You now have the convenience of making your own Bloody Mary or fixing a crappy Bloody Mary any time.
Traditional liquid Bloody Mary mixes are perishable and come in liter sizes or greater. Most of all, they are not TSA compliant so you can't take them on a plane!  Oftentimes these mixes get opened to make one Bloody Mary and are left in the refrigerator for days, weeks, and months. It seems as though no one ever wants to use these mixes again because  they are "old" or "not fresh." Now you don't have to worry about that. Now you can make one or as many Bloody Marys as you want and know it will always be fresh.
Have you ever had a crappy Bloody Mary?
Have you ever had a crappy Bloody Mary when you are at the airport or at a hotel? It sucks when you get some sort of thick red sludge and vodka. Finally, with Chet's convenient Bloody Mary Seasoning Mix you can turn any crappy Bloody Mary into a great one. Simply add this convenient packet to the drink. No longer will you have to ask the bartender to "fix" your Bloody Mary, now you can do it in seconds. Or better yet, just ask for a Tomato Juice and Vodka and add our mix!
Tear it, Pour it, Stir it… and you are done.

Chet's Bloody Mary Seasoning Mix fits anywhere.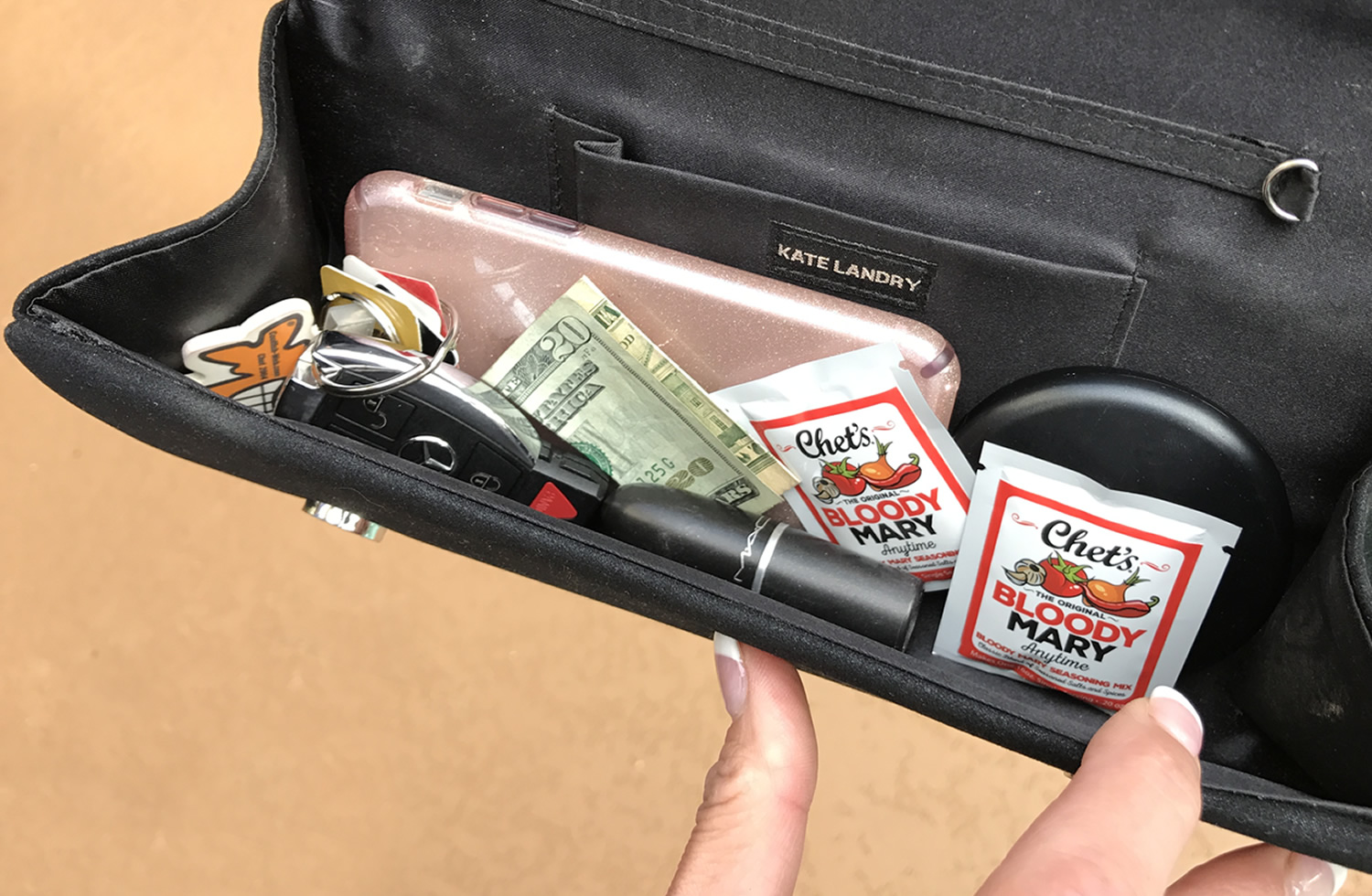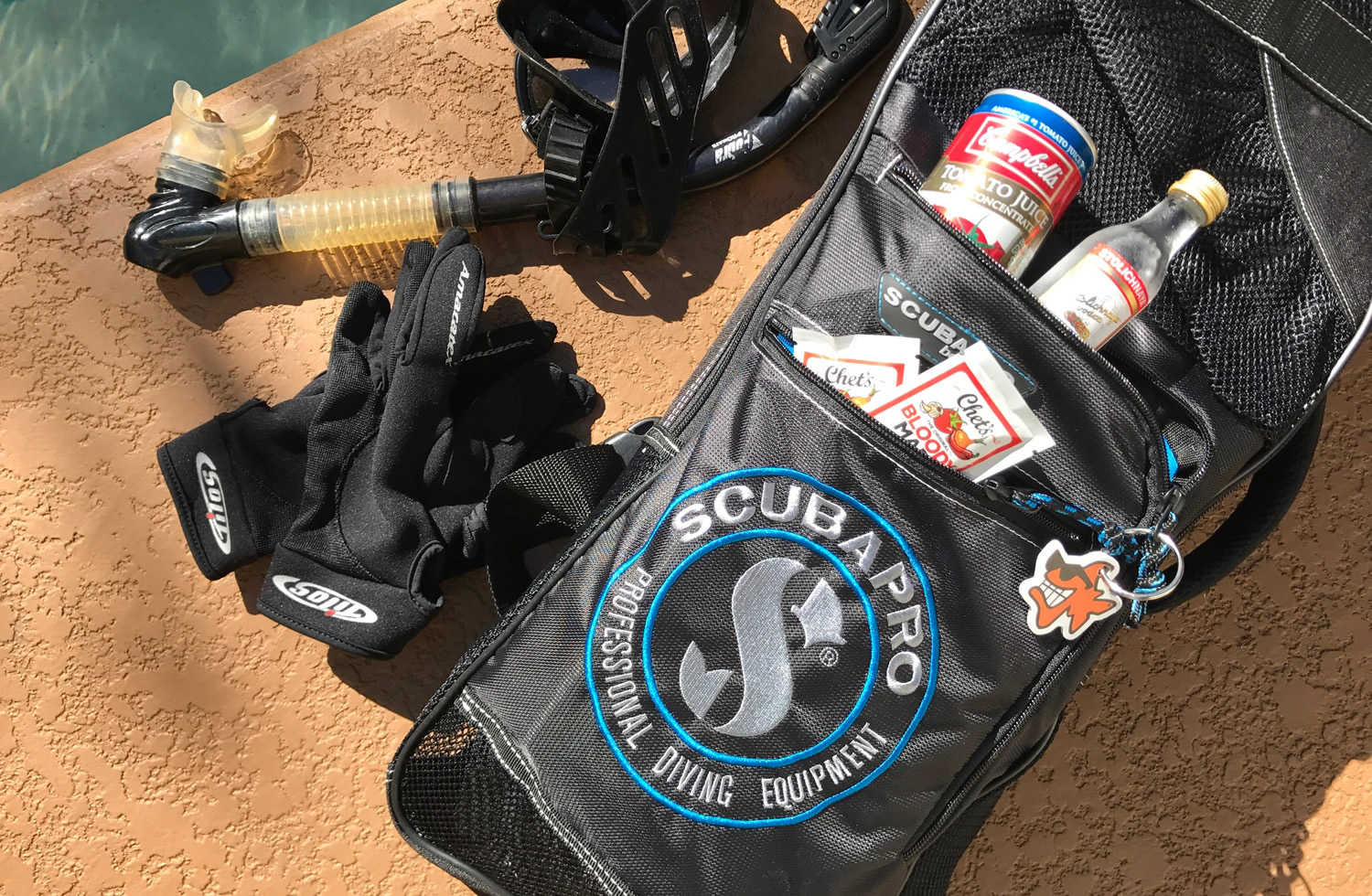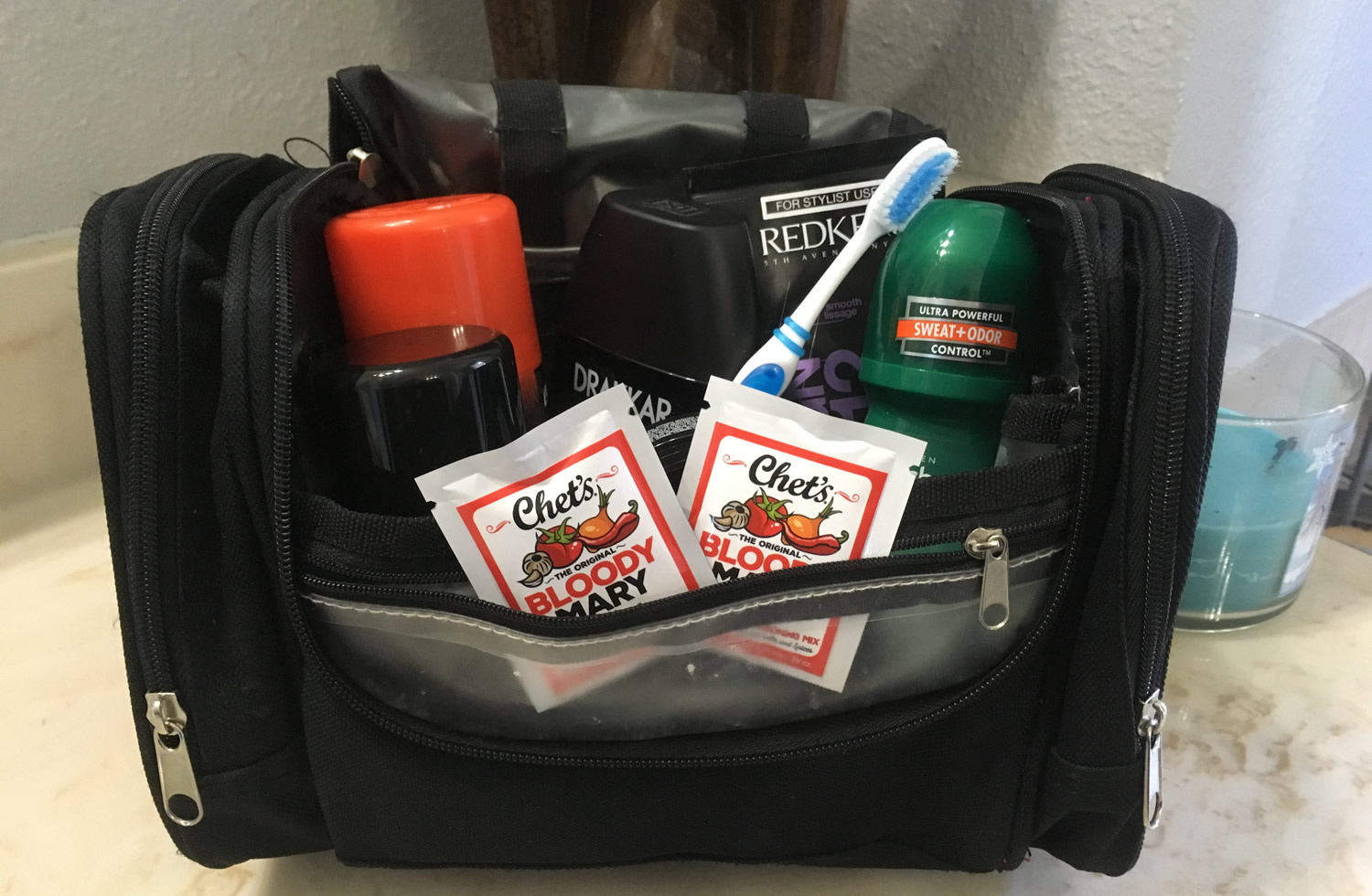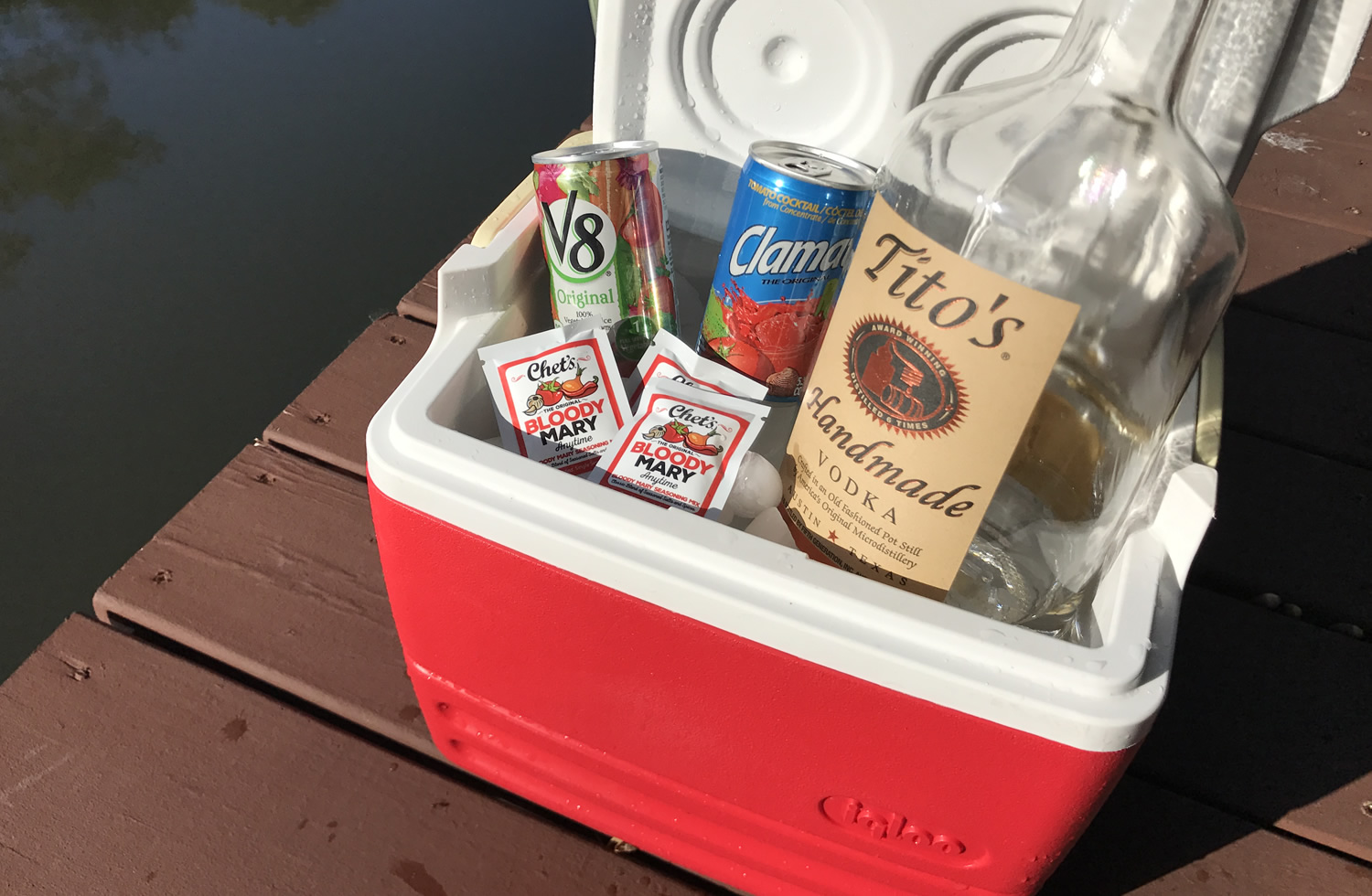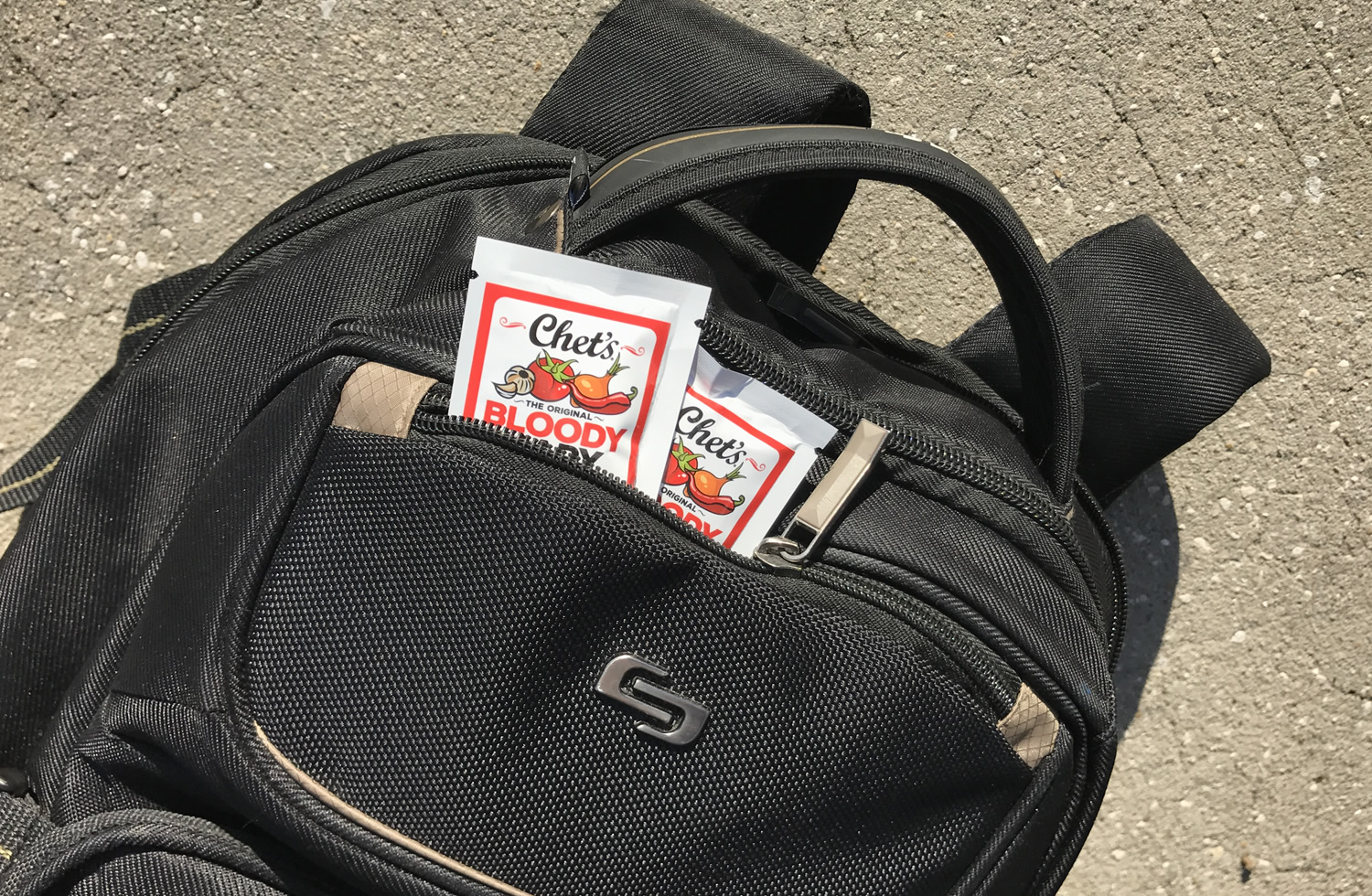 SaveSave
SaveSave