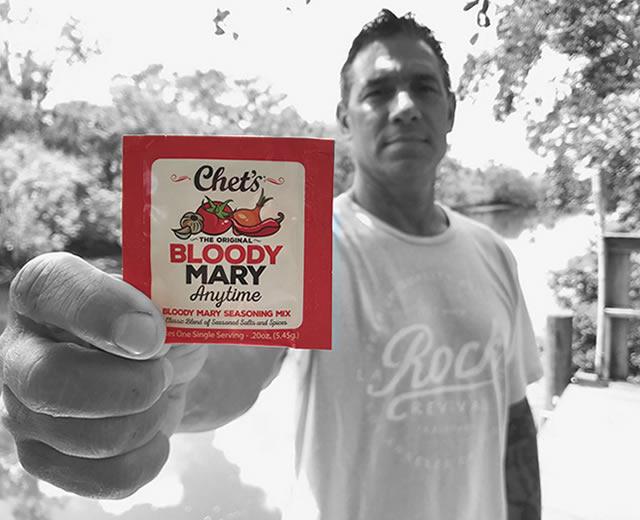 At Chet's Anytime Bloody Mary Seasoning Mix, we have always taken pride in making a great Bloody Mary from scratch. We use all the right ingredients including Worchestershire powder, horseradish, hot peppers, celery salt, garlic powder, paprika, black pepper, red pepper flakes, and parsley flakes.  So whenever you want to make the best tasting Bloody Mary just add our blend of spices to your favorite tomato juice and vodka!
As we all know, preparing the best tasting Bloody Mary can take a lot of time and having to get all the ingredients can also be time consuming. If you don't have everything on hand to make your perfect Bloody Mary, and you want just one, that would suck!
So we thought long and hard how to make this process easy and simple. Trust us, when it comes to a Bloody Mary, there's nothing like grabbing all the ingredients in one little packet and mixing it up just right.
What if you just want one Bloody Mary and you don't have everything you need?
We have the solution. Now you have the easiest way to make a great Bloody Mary. We have combined all the ingredients and blended them perfectly in a single serving packet. Simply add Tomato Juice, V-8®, or Clamato® and your favorite vodka!
Simply: Tear It, Pour It, Stir It… and you're done.