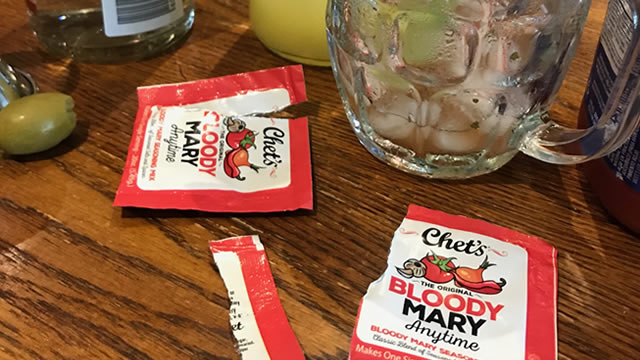 Chet's Anytime Bloody Mary Seasoning Mix began as an idea to improve the way you have a Bloody Mary. At home it truly can be a lot of work getting all the ingredients together for just one Bloody Mary.
Also, many times we want to be able to have a Bloody Mary where ever and whenever, like on a boat or on the golf course. There are also times you are out at a hotel, restaurant or airport and order a Bloody Mary and you get something with no flavor or taste. Again, we developed a solution for that too.
Now you can have the best Bloody Mary Every Time, Anytime!
Fill out the simple form below and we will send out your free sample!
Our Contact Information as follows: 8710 W. Hillsborough Ave. Suite 105, Tampa Florida 33615
Tel: (813) 361-5251
Email:
sales@chetsbloodymary.com